Laurie approached me after seeing a design I'd done for a friend and asked me to revamp her beauty site. She felt she was ready for a more professional design to take her Blogger blog to the next level. Here's what we started with:


She was using an old style blogger template without widgets, digging into the code and having to enter everything in the hard coded portion of her blog. Not to mention the fact that her blog's design was a little bit on the dull side, since it was a modified blogspot template.
What we did:
Laurie and I chatted about the direction she wanted to take with her blog and her future goals. We decided she needed a blog that could grow with her advertising needs, as well as really spotlight her five main categories: Spa, Products, Organics, Travel, and News.
So I created custom "channels" to highlight her best content and added a second sidebar to give her the ad space she so desired. I also revamped her header and created a fresh new look for her entire site. There were lots of little touches added to help make her blog stand out, without "overdoing it". Here's the final outcome: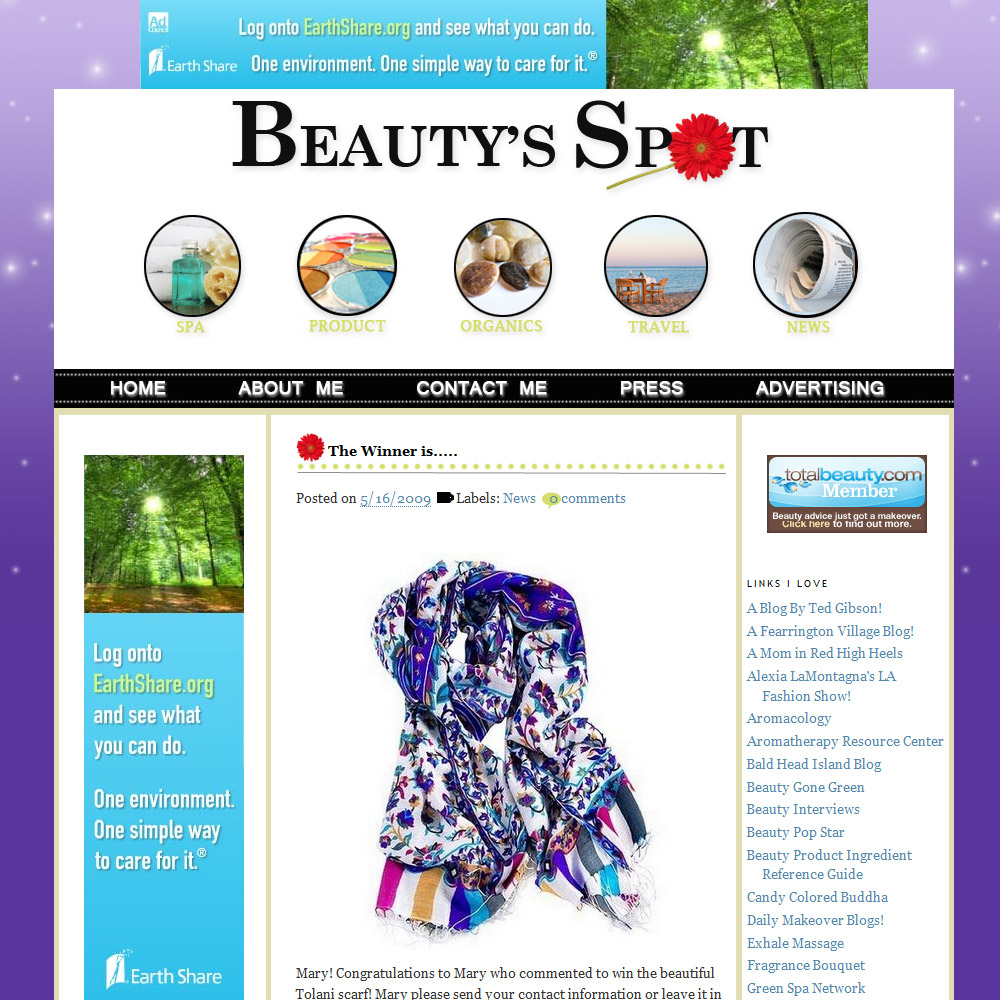 Laurie was recently featured in the International Cosmetic News June/July 2009 "The Beauty of Blogs" issue. I'm so pleased for her and pleased that her design was ready in time for the abundance of traffic she's sure to get from her exposure in a premiere cosmetic magazine.
Here's what Laurie had to say about the experience:
Karen is competent professional who seamlessly performed every task I requested at a minimal cost. Though we never actually spoke on the phone, we communicated through email and IM. She hit every idea, whim, and look that I was going for. Furthermore, she performed the installation in such a way that the posting and tweaking layouts on my part is virtually exactly the same as it was before the re-design. Finally, when I requested the margins be after the process was over, she did so from her iPhone on a Sunday night in about one minute. I'd recommend her to anyone!